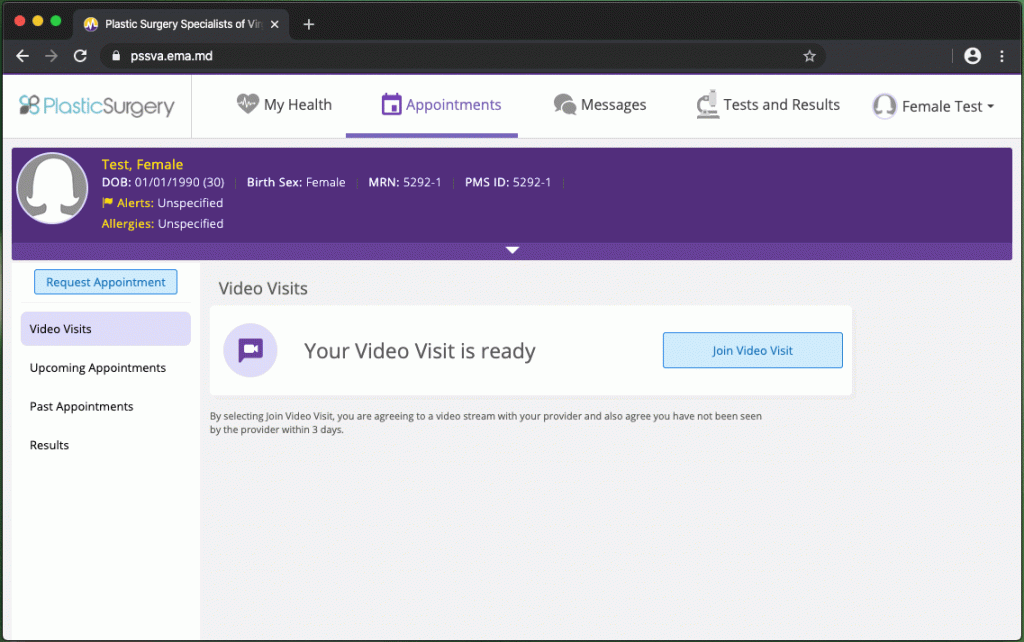 To Our Patients:
During these challenging times our focus is the health of our patients, our staff and our community.
To maintain a safe environment we are limiting the number of patients seen and restricting the office to patients and staff only.
My top priority is your health and safety. Rest assured that you will be seen if an emergency arises.
To better serve our patients we now offer Telehealth visits.
These visits will be made by appointment and connect through our HIPAA  compliant and secure electronic health record system. Telehealth consultations will allow continued medical care without the need to leave your home, keeping everyone safe.
I continue to be available to all my patients and can be reached through our office phone number 757-483-6550.
To learn how to access Telehealth clicks here  (https://pssva.com/portal/)
Please stay safe,
Helena Guarda, MD