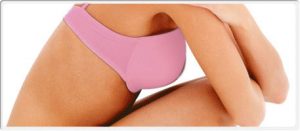 Today marks the first breast reconstruction awareness day in the US. Our goal is to ensure women know their options about breast reconstruction.
October is breast cancer awareness month. Excluding skin cancer, breast cancer is the most common cancer affecting women. The key to successful treatment is early detection, which involves self examinations and mammograms. Once diagnosed with cancer women face many tough decisions. Lumpectomies may be performed where the tumor is removed or mastectomies may be needed where the entire breast is removed.
It is at this time that reconstruction is performed. But most women are not made aware of their option to have reconstruction.
The decision for breast reconstruction should be made along with the decision for mastectomy. Unfortunately most women are not given this option. Having reconstruction has proven to be an important part of recovery for women.
The goal today is to give women knowledge about their rights to have breast reconstruction. This is a covered procedure by your insurance regardless of which type of reconstruction you choose.
Today we want all women to know that breast reconstruction is available to them if they should need it. Make sure you or your spouse or friends remember to schedule their mammogram and annual checkup.
For more information about breast reconstruction visit www.breastreconusa.org or contact us at www.plasticsurgeryspecialistsva.com