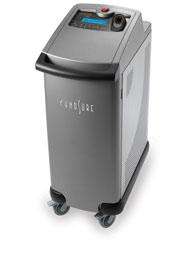 The Elite Laser at Plastic Surgery Specialists & Skin2O Spa is one of the most comprehensive laser hair removal system available today. Since it's designed for all skin types, it can treat a broadest range of skin and hair types.
Laser Hair Removal – Easy, Safe, Effective And Fast
With proven long-term results for permanent hair reduction, plugging, faxing and shaving are a thing of the past. The Elite laser used at Skin2O Spa delivers deep penetration from large spot sizes resulting in faster treatment sessions and optimal results.
Cost & Treatments
Individual laser hair removal treatments are similar in cost to a waxing treatment. In order to achieve permanent hair removal between 6 – 8 treatments over a period of several month are required.
Most Common Treatments
[fivecol_one]Arms
Abdomen
Back[/fivecol_one] [fivecol_one]Bikini
Brazilian
Buttocks[/fivecol_one] [fivecol_one]Chest
Face & Neck
Chin[/fivecol_one] [fivecol_one]Legs
Male Beard[/fivecol_one] [fivecol_one_last]Underarms
Upper Lip[/fivecol_one_last]
For more information or to make an appointment call now: 757.483.6550