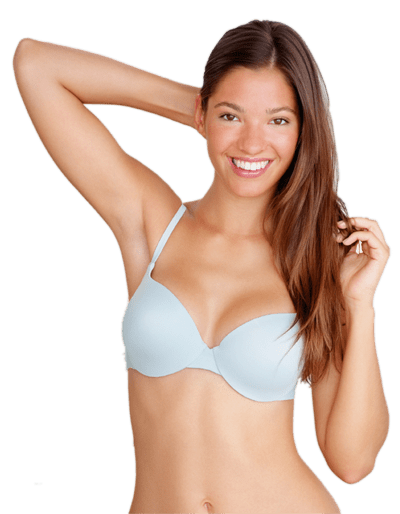 Breast augmentation is a highly individualized procedure to enhance a woman's breast size. The enlargement should fit a desired body image or proportions. Women interested in breast augmentation in Suffolk often select Dr. Guarda for her experience and expertise. Dr. Guarda's practice is located within a short distance from Suffolk and offers the privacy many women desire.
When selecting the appropriate size of your breast augmentation a keen sense of proportion is very important. The breast has to fit not only your desired body image but also your lifestyle. Dr. Guarda will consult and help you decide which beast size is best for you. You need to consider your body type, daily activities and desired look in addition to how your surgery will affect your routine. Other consideration can be your daily activities, work and personal life.
How much does a breast augmentation surgery cost?
The cost of breast enhancement surgery varies based on your unique needs. After your initial consultation, the staff at Plastic Surgery Specialists of Virginia will discuss the fees associated with your individual procedure and share financing options available to you.
Call (757) 483-6550
Progress and healing
Initial healing may include swelling and discomfort at the incision sites and in breast tissue overall. Discomfort is common and can be controlled with medication. You may need to wear a support bra 24-hours a day for the 1 – 2 weeks. You will need to clean your incision sites and apply ointment, as directed, and follow all instructions carefully.
A day or two after surgery, you can return to light, normal activity as soon as you feel ready. Your wound will take 5 – 10 days for initial healing; then Dr. Guarda will remove your sutures. You can return to work and normal activity at this time, if you are comfortable — but, no heavy lifting or vigorous exercise. In 4 – 6 weeks, intimate contact with breasts may resume, once your healing is more fully complete.
[hr]
For more more independent information we recommend visiting the breast augmentation information page on the American Society of Plastic Surgeons website [click here]
[hr]
You will immediately see results of your breast augmentation. Your final results appear gradually, as swelling goes down and breast size and shape settle. The incision lines will lighten, or fade, over the next year but are permanent, which is why Dr. Guarda places them inconspicuously.
Contact us today for a no obligation consultation.
Fill out the contact form below or call to make an appointment
[button link="https://pssva.com/contact-us/" color="silver"]Phone : 757.483.6550[/button]
[hr]
Breast Augmentation in Suffolk Before & After Pictures
click on picture to enlarge